Home Page
Welcome to Team 8 Blue

Attached you will find a copy of the objective letter which outlines the course subjects and how I grade in alignment with all 8th grade science teachers.
From the start, I wish to let you know students who work on keeping homework done on time and thoughtfully, keeps up-to-date on notebook entries, and studies for assessments will have no problem getting a C or better. I have a MUCH higher expectation than that. Students will be given many opportunities to succeed in the classroom! This is a year of application of learned information. I look forward to sharing in that accomplishment with you and your parents!
High School recommendations are made using the first and second marking period grades. if you child is interested in being recommended for Honors level, a grade of 88% or higher EACH marking period is needed as of last year's high school handbook. I assume it is the same this year. If that changes, I will contact you.
To contact me by email click go to fossk@newmilfordps.org I check email at the end of each day unless professional meetings preclude me from doing so. I will do my best to get back to you within 2 days! Please have patience though...there are those days!
To see what we are doing in class and get homework for the week go to the PARENT PORTAL. Link to be coming. As time permits, I will update the calendar with major assessments. It is the student's reasonability to record the daily work from the board in class on that day and to get notes and assignments when absent.

Here is a breakdown of how the 8th grade Science Department Grade Weights:

I) Science Activities-25%
These include labs, labwork, classwork, notebook completion and any other activity that demonstrates proficiency in scientific exploration process.

II) Homework-10%
Students can expect HW at least 3-4 nights except for most weekends. There will be review homework, new learning, reading comprehension and calculation homework, as well as drawing and creative assignments.
Our department has agreed to 50% credit for 1 day late work, 10% credit for work after 1 day late. All absent students will have 1 school night for every day absent from school to turn in missed work at full credit, after that, it will be as per the breakdown above for late work.

III) Summative Assessments (Tests) -40%
There 1-2 tests or reports per marking period. Each one is meant to show that students can APPLY what they are learning! They will be reviewed in class with the students as soon as all students have taken them. When absent on test day, students will be expected to take the test on the next day they are in school, unless prior arrangements have been made.
IV) Quizzes- 25%
Quizzes will be on a limited number of topics from the previous 4-5 days work. There will be 3-4 quizzes per marking period. I send home a study guide to PARENTS via email so that you can help them study if you have given the school an email address. My study guide is not in place of the student's own notes. They are to have their own notes and use them to study from.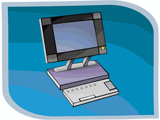 V). Review Games
The quiz show player needs to be uploaded before students can play the review game for volume. Click Quiz Show Lite Student Player to get the player. To play the review click on Review game for Volume.