Home Page
Welcome to team 8 RED!
Attached you will find a copy of the objective letter which outlines the course subjects and how I grade in alignment with all 8th grade science teachers
From the start, I wish to let you know everyone who works on keeping homework done well daily, keeps up to date on notebook entries, gets a C or better on tests and does above a C on quizzes (I have a MUCH higher expectation for both!) will most definately have a successful year! Students will be given many opportunites to succeed in my classroom! I look forward to sharing in that accomplishment with you and your parents!
High School recommendations are made using the first and second marking period grades. if you child is interested in being recommended for Honors level, a grade of 88% or higher EACH marking period is needed as of last year's high school handbook. I assume it is the same this year. If that changes, I will contact you.
To access the textbook on line
1. Click on Pearson Easy Bridge
There is a link on the district website for it. Otherwise, you can click on link above or copy and paste the address below.
https://sso.rumba.pearsoncmg.com/sso/login?profile=eb&service=https://k12integrations.pearsoncmg.com/ca/dashboard.htm&EBTenant=NMPSD-CT
*If you are on a i-device, you need to install Puffin web browser
2. Type in username: 00 plus lunch student lunch code

3. Type in password: password
4. Click on Physical Science Text book
There is a castify video showing how to access the textbook on Google Drive.
To contact me by email click go to fossk@newmilfordps.org I check my mail often and will do my best to get back to you right away! Please have patience though...there are those days!
To see what we are doing in class and get homework for the week go to the PARENT PORTAL. Link to be coming.

Here is a link for the daily breakdown of activities and homework. Usually updated on Mondays for the week. Go to new.schoolnotes.com
1. Go to STUDENTS tab at the top.
2. Scroll down to Find Your Teacher.
3. Type in my last name and zip code for the school.
My page should come up. On the bottom are listed the study guides for quizzes and tests.
Here is a breakdown of how the 8th grade Science Department Grades:

I) Science Activities-25%
These include labs, labwork, classwork, notebook completion and any other activity that demonstrates proficiency in scientific exploration process.

II) Homework-10%
Students can expect HW at least 3-4 nights except for most weekends.
As a parent, you can be notified of the upcoming weeks likely goings on inlcuding homework by logging ontonew.schoolnotes.com our zip code 06776 and finding Mrs. Foss, selecting to be notified of updates, then filling in the correct information!
Students are given a 1 day extension of the due date for every day they are absent. After that, a grade of ZERO awarded to homework submitted after the due date. It can be done 1 day late for an "L" mark made for completing it. I will give consideration at the end of the marking period if ALL work is done, even it is received for a late mark only. Please understand that it is not possible for homework alone to earn a failing grade. There will have to be many other areas of deficit. Well done homework can really boost quiz and test grades because they are familiarizing themselves with the concepts! You can find a daily link to homework at new.schoolnotes.com under my name! Look for hyperlinks above.

III) Summative Assessments (Tests) -40%
There 1-2 tests or reports per marking period. Each one is meant to show that students can APPLY what they are learning! They will be reviewed in class with the students as soon as all students have taken them. When absent on test day, students will be expected to take the test on the next day they are in, unless prior arrangements have been made.
IV) Quizzes- 25%
Quizzes will be on a limited number of topics from the previous 4 days work. There will be 4 quizzes per marking period. I send home a study guide to PARENTS via email so that you can help them study if you have given the school an email address. This is not in place of a students own notes. They are to have and use them to study from. Let me know if you are not receiving them and would like to.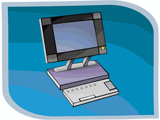 V). Review Games
The quiz show player needs to be uploaded before students can play the review game for volume. Click Quiz Show Lite Student Player to get the player. To play the review click on Review game for Volume.