Home Page
Welcome
to
7th Grade Life Science
Team 7-Blue =)

Good Luck to you and your family for the
2018-2019 school year!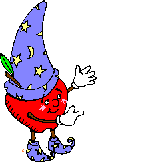 FYI About the Parent Portal:
PLEASE SIGN UP TO HAVE ACCESS-If you have not already done so!
Grade Average is skewed a bit at the beginning of a the quarter.
If a student is absent, I have/will place a "0" in the grade and an"abs" symbol. Students need to show me the make up work within the same number of days they were absent. I will then change the "0" at that time.
If a student was absent they need to "see me" to make up a quiz. =)
I'll do my best to keep it up to date, about once a week-if you have questions about a grade, please ask your child first.
Chances are they know the answer! =)

This website is a resource to facilitate communication among teacher, student, and parent. Although the portal will be updated in accordance with BOE requirements understanding some assignments will take longer to grade than others, assignments may be altered from those that are posted. All students are responsible for maintaining their DAILY, WRITTEN assignment pads.